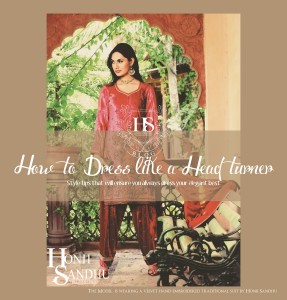 I often wonder how each one of us decides what we want to wear today. Do you decide according to what you haven't worn in a long time, the colors that suit you most, the latest fashion trends? We all think we are the best dressers in town or that our fashion sense is the best.
Then what sets apart those people from us whom we secretly admire and ape and who undoubtedly are the trendsetters? Are they more in tune with trends/ fashion fads, are they more stylish then us, do they spend a lot of money or are they just stunning looking and everything looks good on them?
These are all myths and the simple truth is that these are the women who have found their style. They know what suits them and are not bound by what's in vogue. They have mastered the art of dressing that requires no fuss. These fashionistas follow the following simple styling tips:
 Wear what flatters your body type , irrespective of your weight
. Don't blindly follow magazines and what a designer tells you to wear. For example, Pakistani anarkalis. They've been done to death and unless you're going in for a unique ensemble, try and avoid these.
Keep your outfit minimalistic, with one statement piece to glam it up
A well-tailored and elegantly finished suit with a beautiful odhni or phulkari (a traditional Punjabi odhni passed on from generation to generation).
Don't tuck your shirts into your pants/ skirts if you have a large waistline or tummy.
Wear colors that suit your skin tone
God has blessed us all with different amounts of melanin (The pigment that gives human skin, hair, and eyes their color) in their bodies, and we must be grateful and satisfied with it. No amount of fairness cream commercials should rattle you into believing that you have to be snow white to be beautiful. Beauty is indeed skin deep. So if you're slightly dusky, don't go for sharp yellows or oranges, instead go for magenta. Now, of course, you have to find the correct tone of each colour that flatters your complexion.
Makeup that brings out your best feature
Let's say you have beautiful eyes- Highlight them with mascara or dark kohl, to draw attention them.
Shoes must always be given importance
Nothing ruins a good outfit more than a mismatched pair of shoes. If you're dressed formally, wear heels or appropriate flats. Don't go for flip-flops or the more recent fit-flops, no matter how cute the design. They are casual, at most, semi-formal. There's nothing attractive about a person carrying a Lady Dior with un-manicured hands, or chipped nailpaint. Grooming yourself is of paramount importance.
Wear jewellery that is appropriate for the occasion.
Don't over do it. Every occasion doesn't require a necklace or pendant. Don those stunning earrings on and maybe an exquisite kada or bracelet and you're good to go.
Perfume that is signature style
Know the difference between a day and night fragrance, or choose a neutral one.
Hair-do must always be stylish.
And you must ensure your hair is clean and never oily.
And finally, the most essential ingredient to always looking your best-
Confidence …… Worn on the sleeve! Self confidence is the best outfit- rock it and own it.
Honii Sandhu
Fashion Designer
Bridal Wear Designer